We're sorry, but all tickets sales have ended because the event is expired.
13th Annual SC/AD Conference


July 19, 2019 - July 20, 2019




10:00 am - 6:00 pm
Proposed itinerary for Friday, July 19, 2019 (Subject to change):
3:00-3:30p Registration / Check-In
4:15-4:30p Opening Remarks
4:30-5:25p "Autonomic Nervous System for Sustainable Performance"
Erik Jernstrom, Director of Sports Performance at EForce Performance
5:30-6:25p "Ensuring Appropriate Intensity For Any Demographic"
Ben Hamby, Site Director and Personal Trainer for Explosive Performance
6:30-7:25p "Fun Friday Finishers To Ramp Up Your Training Intensity"
Todd Barbour, Head Strength and Conditioning Coach at University of Arkansas
7:30-8:00p Power Hour: Branding, Business Development, Web Design And Social Media
8:30-10:00p Conference social at Liquid Libs sponsored by Elite Form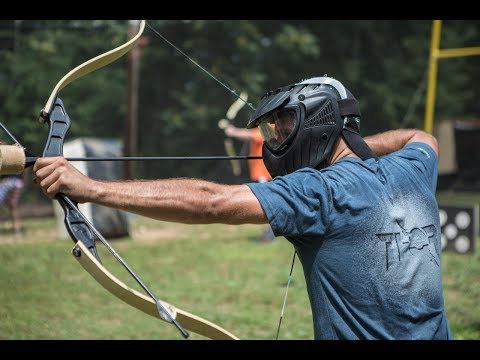 Proposed itinerary for Saturday, July 20, 2019 (Subject to change):
6:00-7:30a Early Bird Training Session – Learn-By-Doing/Learn-By-Watching
Guest coaches for Early Bird Training Session from Rogers Athletic (Gabe Harrington), Pit Shark, Iron Grip, THOR Performance Products, EliteForm, RP Sports, and more will be here to teach, share, and learn from you.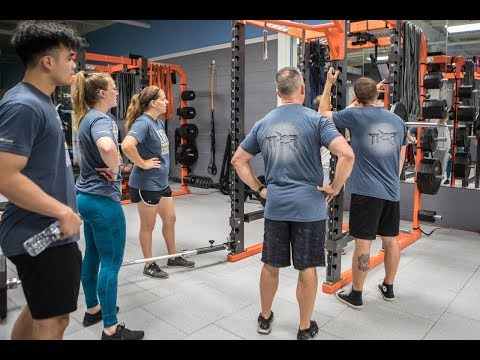 7:00-8:15a Registration / Check-In – Coffee Will Be Provided from Sunniva Super Coffee
7:50-8:00a Welcome and the "Kick Off"
8:00-8:55a Weight Room: "Shoulder Health Programming For Throwing Sports"
Angelo Gingerelli, S&C Coach/Adjunct Professor at Seton Hall University
9:00-9:55a Film Room: "Understanding The Cardiac Muscle"
Dr. Randolph Whipps, MD, FACC, Founding physician of LifeMed Institute
10:00-10:55a Film Room: "Building Your Brand Through Marketing"
Carlo Bernoni, Chief Operations Officer at Fitness Marketer
11:00-11:55a "Round Table" for Questions and Discussion – Participation required. This section of the event will allow for questions, provide advice, suggestions, and guidance where applicable. Lunch Provided By Texas Roadhouse Hunt Valley And Drinks Provided By Momentous
12:00-12:55p Nexxfield Turf: "Integrating Elastic Training Into A Performance System"
Bryan Miller, Assistant S&C Coach for the United States Naval Academy
1:00-1:55p Nexxfield Turf: "Movement Training For Soccer Players"
Ade Parkes, Performance Coach at SMARTER Team Training
2:00-2:55p Weight Room: "Coaching On The Weight Room Floor"
Darin Thomas, Director of Strength and Conditioning at Muhlenberg College
3:00-3:55p Weight Room: "Implementing A Practical And Productive Program"
Robert Taylor, Jr., Founder and Owner SMARTER Team Training
4:00 pm Closing comments.
4:30-6 pm STT Conference Social – More info to come!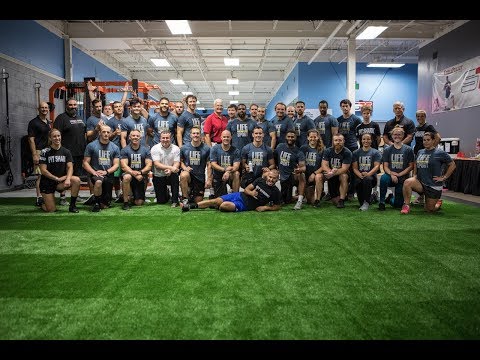 You can pick up your CEU's at the completion of the conference (4p) where you registered by handing in your evaluation sheets of the sessions you attended. CEU's will not be handed out prior to the end of the conference as directed by the certifying organizations.
Refund Policy: Register on or before Friday, June 7 – 50%. After June 7, there is no refund.
For additional information, email Coach Taylor at coachtaylor@smarterteamtraining.com.
Address:
SMARTER Team Training
15 W Aylesbury Road
Suite 600
Timonium, MD 21093, USA
Book your hotel room with Holiday Inn Timonium by CLICKING HERE and referencing the Group Block Code: STT
The Holiday Inn Timonium is located right off I83, just a couple of miles from SMARTER Team Training. For 2019 the hotel has been completely renovated. The result is comfortable rooms with updated amenities. All rooms have fridges and microwaves along with 43" flat screens and Keurig coffee makers.
The Holiday Inn Timonium offers free Wi-Fi and parking. The Breakfast Café is available for a home cooked buffet each morning. Chili's is right next door for a lunch and/or dinner option. Complimentary Coffee and Tea is available in our Lobby 24×7.
STT would like to thank the following for their support of this event: Rogers Athletic, Pit Shark, Iron Grip, Thor Performance Products, Recovery Pump, VersaClimber, Elite Form, Sunniva Super Coffee, Fat Gripz, Lock Jaw Collars, Hand Armor Liquid Chalk, Momentous, and the many other sponsors for each of these events. Please connect with them on Facebook, Twitter and Instagram.
Due to the location of the 2019 NSCA National Conference, STT has been informed that CEU events within 30 days and proximity are unable to be approved as NSCA events. Those in attendance may still report CEUs according to NSCA recertification guidelines, as approval for attended activities is not required. But, without approval, the event in Baltimore may not be promoted as an NSCA CEU approved activity and it will not be listed on the NSCA website. As the message below reads, you can still submit up to 12 hours at your discretion for attending the 13th Annual Strength and Conditioning Conference. Attendance certificates will be presented at the completion of the conference on Saturday.
Please use Safari, Chrome, or Firefox to register online. STT thanks you and looks forward to meeting you soon.